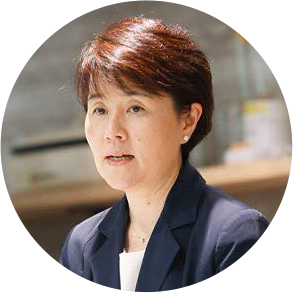 Reiko Hashimoto Diploma Post secondary Course Nutrition,
RD, JASA Sports Dietitian

Reiko Hashimoto, the director of Food Connection, is a registered dietitian and has extensive international life experiences, as she spent years in Singapore, Norway and the United States.
She is recognized for her great communication skills to foster collaborative relationships with various parties and individuals, not just in the sports industry but in all types of business, also for her consistent efforts to achieve the best performance in her profession.
In 2019, Reiko was appointed as Japan Representative of the International Affiliate of the Academy of Nutrition and Dietetics.
https://eatrightinternational.org/
Her tasks include sending out information relating to nutrition in Japan and coordinating communication between the Academy and the Japanese members.
LICENSES
Registered Dietitian / JASA Sports Dietitian
ACADEMIC MEMBERSHIPS
Japan Dietetic Association
Japanese Society of Clinical Sports Medicine
Academy of Nutrition and Dietetics International Member
Sports, Cardiovascular & Wellness Nutrition Dietetic Practice Group (SCAN)
Professional in Nutrition for Exercise and Sport (PINES)